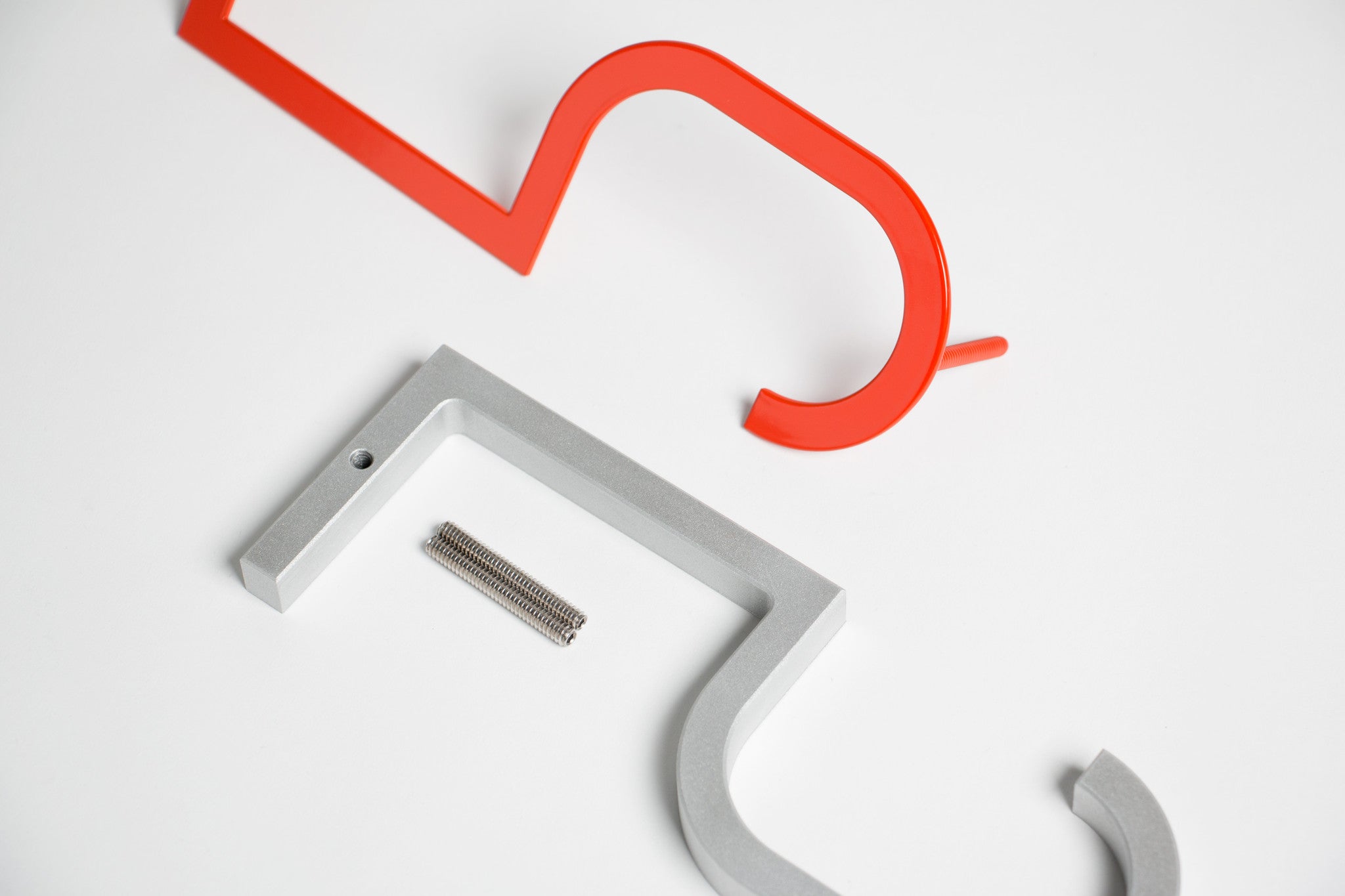 Posted on
---
It's that time of the year again, Fall / Autumn. The leafs turn Yellow, the wind picks up, nature prepares itself for Winter. If you are a Home-owner, you know that it's about time to get the last upgrades done on the exterior of your house so it's ready for the cold period of the year. If 2016 is the year that you have become a new home-owner or are lucky enough to have build your own beautiful home, you know it's time to get the last touch ups done to give it your unique touch.
House-numbers are one of the things that are easy to upgrade and a necessity to have in order to be found by your family, friends or the mail man. But what to get?

If you are a lover of modern design you might find our VM-001 House-Numbers to be a good fit for you. They are being manufactured in steel and aluminum, 2 sizes (8" and 12") and a variety of finishes (Black, Grey, White and Orange). The quality is outstanding and they are of course Made in Canada like everything else we offer.

If you are interested to learn more, you can visit VM-001 House-Number Steel, or VM-001 House Number Aluminum, or e-mail us at info@lixht.com we are happy to help you out with any questions you may have.
Learn more
Subscribe for 10% off your first order.